Inflation battles have driven the Federal Reserve to act once again. After their most recent meeting, interest rates increased by a quarter of a percent, reaching an astounding target range of 5.25%-5.50%.
While this may cause some concern for prospective loan borrowers, it presents an incredible opportunity for those seeking to make the most of their savings. One way to capitalize on this situation is by opening a certificate of deposit with higher rates, which now offer significant benefits compared to just a few years ago.
Let's dive into why you should consider opening a new CD this week and how it can optimize your savings strategy.
Take Advantage of Soaring Savings Rates
With interest rates climbing to new heights, CDs have become an attractive option for smart investors. By depositing your money into a CD, you can enjoy a much higher yield than what was available in the past.
For example, imagine placing $10,000 into a 15-month CD that earns a 5.05% APY (annual percentage yield), compounded semi-annually. By maturity, that CD will have garnered more than $634 in interest earned.
In contrast, the same CD earning a mere 3% APY would only yield about $375 in interest – about half as much. That's how favorable CD rates have become.
Seize the Opportunity with Bump Up CDs
If you currently hold a bump up CD, you're in a prime position to make the most of this high-rate environment. Now is the opportune time to capitalize on the current interest rates and request an increase in your CD's rate.
This feature gives you the flexibility to take advantage of rate fluctuations, ensuring you get the best deal possible. If you're curious you can learn more about bump up CDs and how to use them in this article.
Shorter-Term CDs Offer Competitive Rates
Traditionally, longer-term CDs have provided higher interest rates. However, in today's tumultuous rate environment, short-term CDs have emerged as strong contenders, offering competitive rates.
By opting for a shorter-term CD like OMB's 4.44% APY 7 month no-penalty CD, you gain the advantage of quicker access to your funds, giving you the flexibility to explore other investment opportunities or react to any changes in the financial landscape.
Shop Around for the Best Rates
Before committing to a particular CD product, it's essential to shop around for the best rates. Take the time to compare offerings. You might discover limited-time CD specials that present the highest rates of all, enabling you to optimize your earnings further.
Maximize Your Earnings with Larger Deposits
If you have the means to do so, consider depositing more substantial amounts into your CD to earn even higher interest. As the saying goes, "the more, the merrier" applies aptly here.
Larger deposits not only help secure your financial future but also maximize your earning potential. The bigger your investment, the more significant your returns, helping you achieve your financial goals faster.
Create a Savings Strategy
To make the most of the current high-interest rates, devise a well-thought-out savings strategy. Determine your financial goals and consider how a CD can help you achieve them. By aligning your savings strategy with the right CD terms and rates, you can maximize your earning potential and grow your wealth efficiently.
With interest rates reaching levels not seen in years, opening a CD or high-yield savings account is definitely advantageous. Whether you opt for a shorter-term CD or a bump up CD, be sure to compare rates and devise a savings strategy tailored to your needs.
But interest rates this high won't stick around for long. Start making your money work harder for you by opening a new CD this week and watch your savings grow exponentially.
---
OMB and its affiliates do not provide legal, tax or accounting advice. You should consult your legal and/or tax advisors before making any financial decision.
*APY = Annual Percentage Yield and is accurate as of 7-24-2023. Initial APY for 15-month term is 5.05% until you exercise your request for a one-time bump up option within the initial term provided rates have increased. Subsequent rate will be the Federal Prime Rate index minus 3.00% at the time your one-time signed request is received. Option to increase rate and APY requires you to visit an OMB branch and request the increase in writing before the maturity date. Requires a minimum opening deposit of $1,000 and a minimum balance of $1,000 to earn APY. A penalty may be imposed for early withdrawal of funds. The renewal rate for the 15-month term will be based on the 12-month board rate in effect at time of maturity. No-penalty CD: Requirements include a minimum opening deposit of $1,000 and a minimum balance of $1,000 to earn APY. Early withdrawals are not permitted within the first 6 days following account funding; after this period, balance must be withdrawn in full. No-penalty CD will renew as a penalty CD with a rate based on the 6-month board rate in effect at time of maturity. 13 month CD: $1,000 minimum balance required to earn APY. A penalty may be imposed for early withdrawal of funds. The renewal rate for the 13-month term will be based on the 12-month board rate in effect at time of maturity. Offers are good for a limited time only and may be withdrawn at any time at the Bank's discretion. Rates subject to change without notice; see Truth-in-Savings for complete account disclosures. Fees could reduce earnings. Available for consumer and commercial accounts. Member FDIC

Plan for Anything
Everyone Likes to Feel Special
Our CD specials are designed to help you take advantage of the best rates available - but hurry, they're only for a limited time!
EARN MORE
Bump Up CD
Boost your APY when rates go up with a Bump Up CD.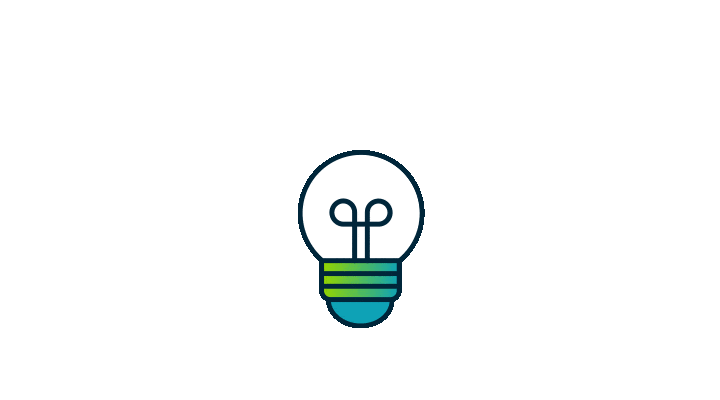 KEEP ACCESS
No-Penalty CD
Grow your earnings risk-free & maintain access to your funds.